Slots + Bingo = Slingo: the bingo slot game

? What's Slingo all about?
Slingo is a game that combines bingo and slots… Or is it slots and bingo?
This may sound strange, but it makes perfect sense when you think about it. After all, both bingo and slots are completely random. So the mechanics behind the games are perfectly compatible.
Slingo brings together the excitement the classic bingo rooms with the relaxation of slots to create a whole new sense of anticipation.
? Best slingo games
There are currently 36 Slingo games in the market.
Until we finish reviewing each and every one of them, we've come up with a shortlist of the top four titles that represent the best of the best and most popular Slingo games: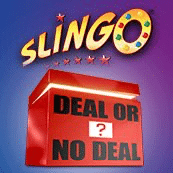 Deal or No Deal Slingo:
combines the famous TV show with the original Slingo, so that with every win you get to choose between a deal-or-no-deal gamble.
---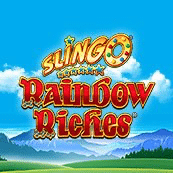 Slingo Rainbow Riches:
the popular Rainbow Riches slot gets a makeover with innovative gameplay.
---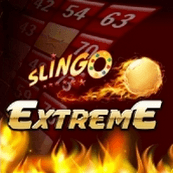 Slingo Extreme:
increases the pace of the original Slingo with faster gameplay and great jackpots up to £50,000.
---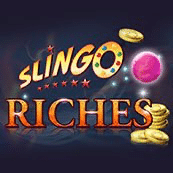 Slingo Riches:
first-ever online Slingo, released in 2015. The classic elements of slots and bingo come together for exciting gameplay.
All these games have standard and special features, including wild joker symbols, super jokers, free spins, coins and devils.
Slingo uses HTML5 technology, making it totally optimised for mobile. You can play it straight from a browser on your iOS or Android device.

? How to play slingo
Slingo works with a 5×5 grid of numbers and a single-row reel. The reel spins to produce a random set of numbers every time.
When the numbers on the reel match those on the grid, the cards get flipped over to reveal a symbol. The ultimate goal is to fill up the bingo lines using the lowest number of spins.
The bingo-slot mechanic gives you 11 chances to spin and fill up to twelve win lines.
Getting 1-10 lines yields wins up to £100, with a full house winning the grand total of £400.
Special symbols
Jokers let you mark any number in the column that lines up with their reels, while Devils block them out.
Bonus jokers and coins award cash prizes!
Try free demo of Slingo Riches here ?
?? Slingo at UK online casinos
Slingo Originals is the exclusive developer of Slingo games. This means that the game is only available at casinos that deal directly with this provider.
Only one casino carries Slingo for UK players.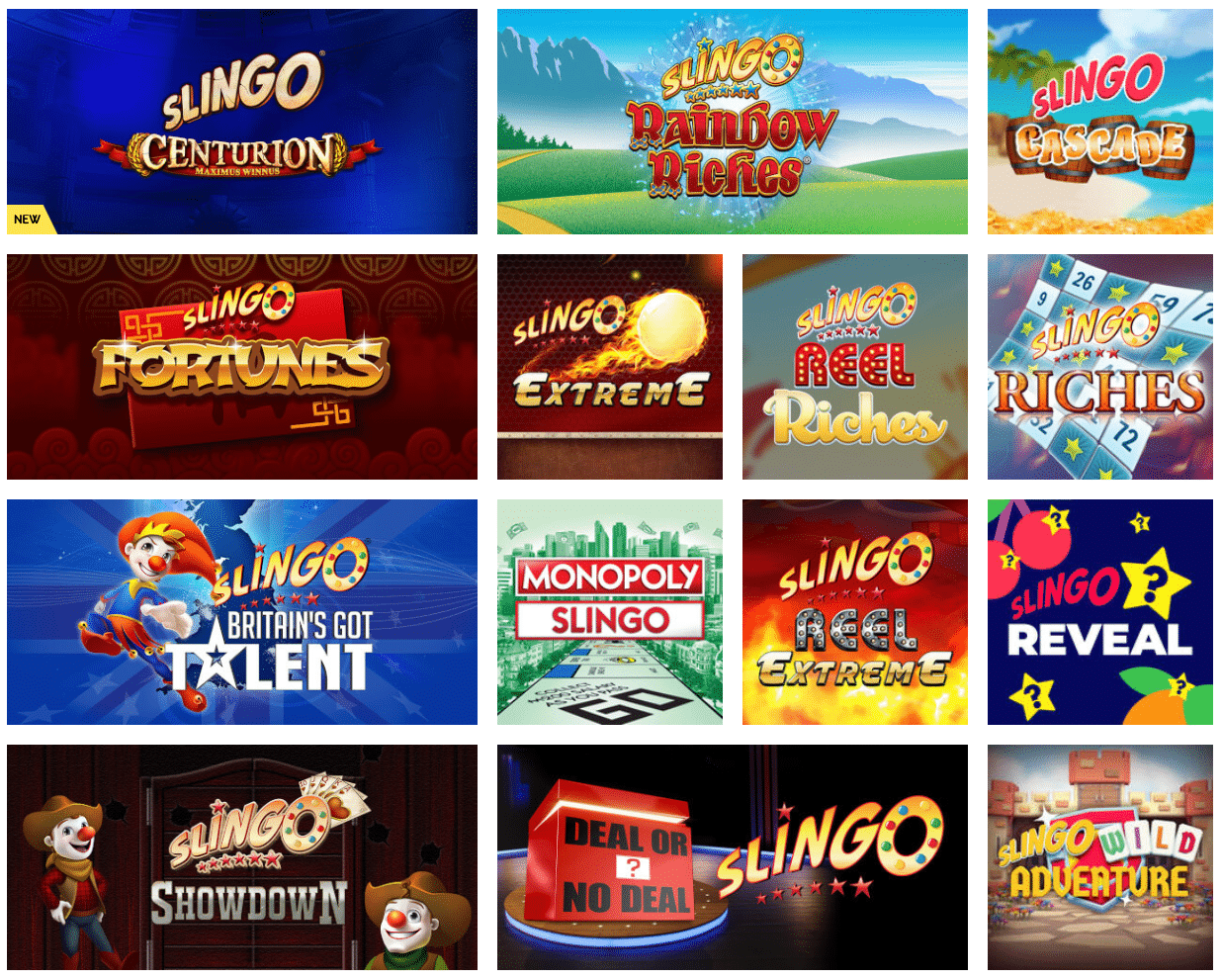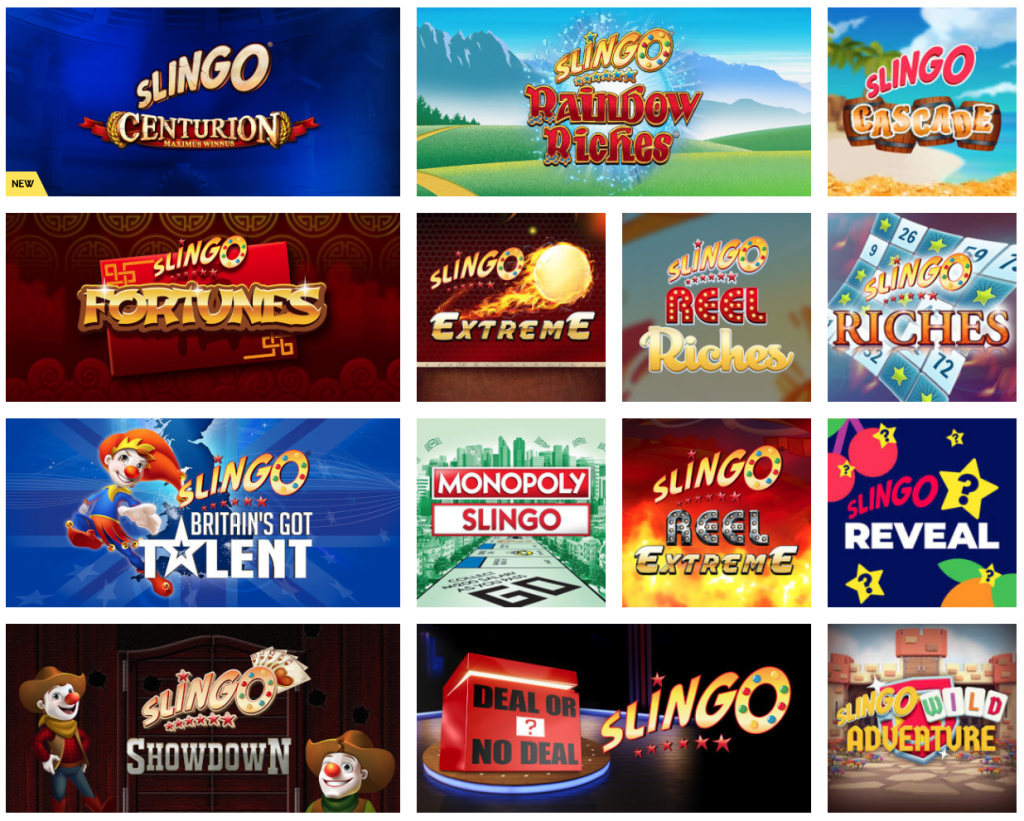 The good news? It's one of our favourite online casinos: Play OJO. What's more, LadyLucks readers can register using a welcome bonus code by clicking on the links on this page!
Since its creation in 1994, Slingo has become a hit at both offline and online casinos.
PlayOJO is licensed in the UK by the United Kingdom Gambling Commission (UKGC). This means that both the casino and the games are licensed and regulated, which is a guarantee of fairness and safety.
Common questions about Slots + Bingo = Slingo: the bingo slot game
keyboard_arrow_right

What is Slingo?

Slingo is an online bingo game that works with a slot reel to produce the numbers that you line up on the cards to win. It's a great combination of the best of both worlds, letting you have a whole new kind of fun. Read our article to play free Slingo demos!

keyboard_arrow_right

How to play Slingo?

Slingo is played by spinning a row of reels that have numbers instead of symbols. Whenever a number on the reel matches one on the 5x5 bingo card, you mark the card in order to fill winning rows. The ultimate aim is to fill the entire card in 11 spins. Visit LadyLucks to try free Slingo demos and find out where to play for real.

keyboard_arrow_right

What are the best UK casinos to play Slingo?

Slingo is only available at PlayOJO casino. Fortunately, this is one of the best and most reliable online casinos in the UK. Read our article to learn more about Slingo and Play OJO, and claim a welcome bonus to register and play for real money.