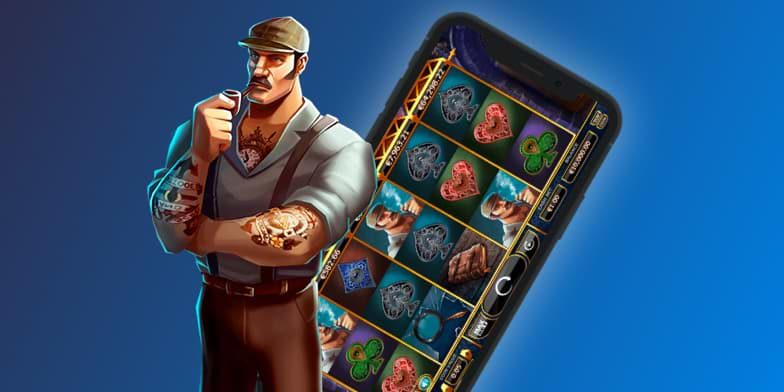 5 of the best smartphones for mobile casino!
Dec 5, 2016
Having a phone that lets you play on the go is a lifesaver for gamers. It means you can be anywhere in the world with an internet connection and still be able to play the fantastic slots games at LadyLucks Casino. Here's our run-down of the best mobile casino gaming: they'll make sure any games you play look and sound their very best.
Samsung Galaxy S7 Edge for mobile casino games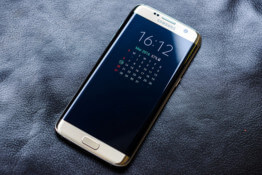 If you've got the money to spare then the Galaxy S7 is one of the best smartphones for mobile gaming on the market Being arguably the most powerful smartphone available at the moment, it packs all the latest tech into one luxurious package. The 4GB of RAM and top-of-the-range Snapdragon 820 processor means that the phone has two years of top-level performance packed inside. The curved screen is another standout feature, where the display extends over the standard edges of a phone.
LG G4 for mobile casino games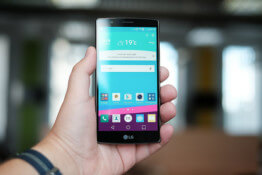 LG may have had their electronics heyday, but they still create excellent products at competitive prices. Essentially, if you're hunting for gorgeous graphics at affordable prices, LG phones have always been a safe choice. With the brand new Adreno 418 graphics processing unit inside, the G4 provides top-quality graphics and great 3D depth. Ultimately, if you're after immersive images at a reasonable price the G4 is the handset for you. And to top it all off the G4's 5.5" screen is bright and displays true-to-life colours, with the end result being an excellent all-round gaming experience.
HTC 10 for mobile casino games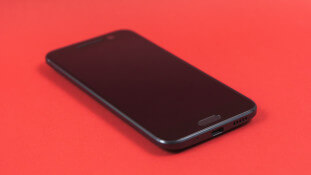 The HTC 10 is a super-responsive phone — ensuring every delicate touch is easily received. With the lowest touch latency of any phone sold in 2016 – including iPhones – you'll never be frustrated with games running slowly ever again. On top of that the phone boasts amazing audio quality by utilising two independent speakers: a front-facing speaker at the top of the phone, alongside a bottom speaker/sub-woofer entrenched in the bottom. Playing bass-heavy low frequencies is no issue for the HTC 10, so blast your games loud and proud with this well-received device.
Google Nexus 6P for mobile casino games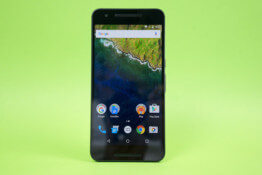 The Pixel might be threatening the upper echelons of the smartphone industry, but the Nexus 6P is a great mid-range option. It comes in several hundred pounds cheaper as part of a handset only deal, while SIM contracts are bound to be considerably lower too. The processor is meaty enough to cope with even the most demanding games, while the screen — coming in at a whopping 5.7 inches — is large enough to enjoy the latest titles. Experience HD graphics in all their glory while playing blackjack online with the established Google Nexus.
Moto Z Play for mobile casino games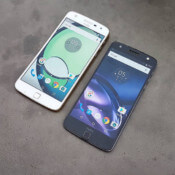 When it comes right down to it there are a grand variety of phones capable of running casino software. Sites such as LadyLucks have been designed to play across a range of devices, so people with more affordable handsets don't feel left out. However, not all phones were created equal in regards to battery life. The Moto Z is one of the longest-lasting smartphones out there, with a huge 3,510 mAh battery. With up to 9 hours of battery life, requiring only 15 minutes charge,  you can be ready to play quicker than a hand of blackjack. The useful gesture and voice controls make it a nifty choice for any gamer who's constantly on the go and away from chargers.
Don't worry if you can't afford one of our recommended gaming phones – LadyLucks mobile games are designed to work on any smartphone handset, so there's no need to upgrade. But if you are in the market for a new phone, any of the above devices are sure to make your gaming experience just that little bit better.
🗞 Latest Gambling News
Mega Moolah Jackpot Payout Makes History: First Payout of 2020

Apr 8, 2020

Mega Moolah Jackpot: A Chance To Win £11 Million+

Mar 5, 2020

Upcoming IGT slots (coming soon)

Mar 3, 2020

NetEnt Launches Exciting Community Jackpot System: Starburst Power Pots

Feb 28, 2020
There are 216 others news