Our Online Slot Cleopatra Plus has launched
Nov 11, 2016
At LadyLucks we provide you with a range of fantastic games. Whether you want to play on the traditional table games, or the bright lights of the slots, you can do it all. With our online slots, one game in particular should be grabbing your attention – Cleopatra Plus, and it's easy to see why.
Cleopatra Plus is an upgrade on the original slot thriller, Cleopatra, that provided you with a huge mega jackpot and great entertainment. With excellent graphics, faultless gameplay and the same thrilling prizes on offer, you are guaranteed to have great fun.
What's new with the Cleopatra Plus online slot?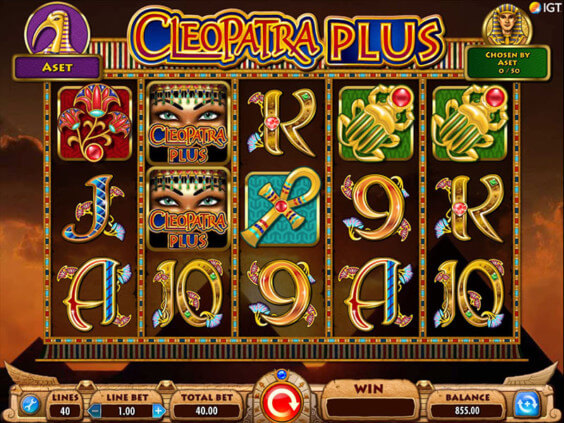 Adopting an old-school slot style, the graphics add a modern touch and fit perfectly in with the theme, which centres on ancient Egypt. Cleopatra was an Egyptian Pharaoh who's pyramids of Giza embellish the background, add in the bright colours and you are getting a slot that looks as impressive as it plays.
Another way that this offers more than the original, is the extra features that have been added. Probably the most improved aspect is the level up feature that gives players a challenge, and the higher you go, the larger the rewards.
There are map bonuses to collect on your quest too, and if you reach your targets you will unlock new maps along the way, and once again that leads to better bonuses. Not bad!
As for the bonuses, you won't be left disappointed. With free spins and multipliers available throughout it's a certain way to boost your pot, but will you be able to work your way through the levels to land the huge prizes?
Cleopatra Plus brings you everything you could want in a slot. It's easy on the eye, and has an amazing range of prizes. So what are you waiting for? Head over to our in-depth slot page to find more information. Enjoy, and good luck!