LadyLucks release new casino site for 2016!
Dec 12, 2016
As you will have noticed, here at LadyLucks we have a brand-new site, and we hope that you enjoy it! Don't worry, we still boast the same great range of slots as well as the casino classics like blackjack and roulette. However, things have got that little bit better and we expect that the additional features will make our new online casino a real hit with you all.
What you will find on this page :
hide
Our online casino has some great new features
The first thing that you will notice is the appearance, as the layout and the colours have changed. The background colours change depending on the page that you visit, but all the colours ensure that any text on the page is easy to read and navigate around, whilst giving off a great look.
Our home page gives you the chance to log-in, or sign up to our fantastic welcome offer, and if you scroll down you will be able to read about all the perks that being a LadyLucks customer has. From HD games to Mega Jackpots, you need to join our army of 1.5 million players.
Below that, to whet your appetite even more, we regularly update our winning players feature, that will show you all the guys and girls that have took home some of the big prizes.
At the bottom of the home page you will also find more useful information. Whether it's links to our social media platforms, ways to contact us or looking at our privacy policy, you can find it all there.
Gather all the info you need!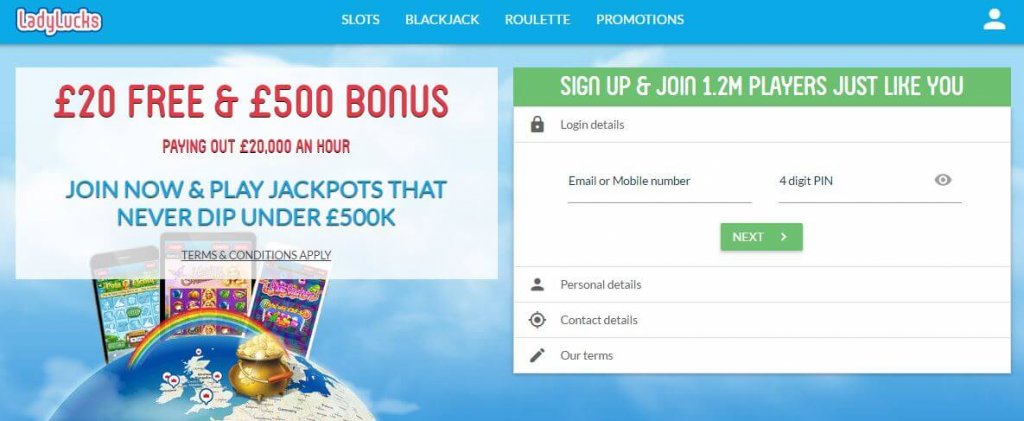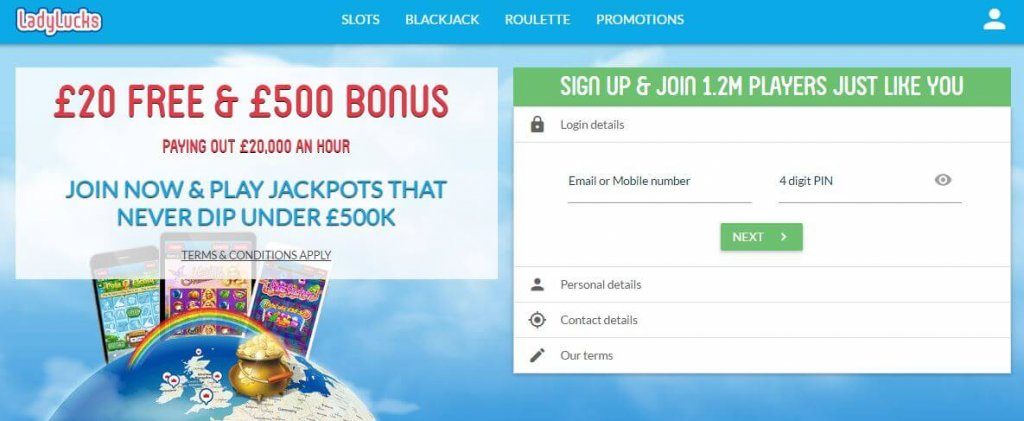 If that doesn't interest you, and it's all about the games — who can blame you —  then take a look at the various games tabs at the top of the page.
Firstly, the slots. Once you enter our slots tab, you will be given a whole range of information that will enhance your playing experience. Initially our top mobile slot games will appear, but if you want to know more, head down the page to browse our whole collection.
Further down is a great introduction to the slots, from our vast range of games to some key phrases that will come in handy. It's a must-read for any novices out there.
As for the slots, hover over the image and click the little 'i' icon; this will detail everything you need to know about each slot. It contains a description of the game, along with key stats surrounding the stakes and the return to player percentage — plus much more! Ensuring you find the perfect slot for you.
Similarly, with blackjack and roulette, on both tabs you will get key info, like the terminology in roulette and the facts surrounding blackjack. Once again, the games will also be covered in detail, so you'll be sure not to miss out on anything before you play!
Keep an eye on the promotions!
The final page along the top of our website is another that is worth keeping a check on – regularly. That's because it's our promotion page, covering every single offer that we have available now, including the chance to win a £2,000 holiday and how referring us to your friend can also leave you quids in! Not bad.
So, there you have it, welcome to the new look LadyLucks. It's easy on the eye, and jam-packed with detail to give you the ultimate playing experience. Have a browse, and then enjoy the games. Good luck.