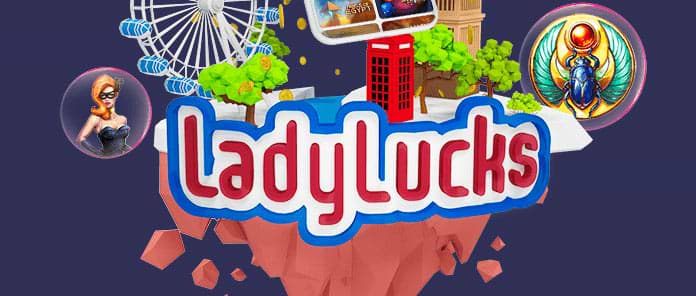 LadyLucks completes its Transformation into a Mobile Casino Guide
Jul 31, 2019
LadyLucks has completed the transition from an online casino to a dedicated source for all matters related to mobile casinos.
After opening its doors in 2011, LadyLucks was a pioneer as the first dedicated mobile casino in the United Kingdom. Fast forward to 2019 and it has transformed itself from an online casino into a dedicated portal where players can find the latest and best casino guides, tips, FAQs and support – all in one place!
What you will find on this page :
hide
About LadyLucks
The new LadyLucks was created out of a passion for online gambling. Their aim is to provide UK online gambling players with a basic level of understanding so that the player community can make an informed choice. The website offers a set of in-depth guides of online casinos as well as slots, blackjack and roulette games which include FAQs. They think from the perspective of a player because they are players themselves with a particular focus on newer members of the online gambling community.
Find the latest news, guides, reviews and information that players need to know.
Detailed reviews
To reduce the risk of making a regrettable decision, LadyLucks has reviewed a number of licensed and regulated online casinos by examining their games, bonuses, licensing, payments, customer support and more. For players that don't know where to start with games, they can also find detailed and objective game reviews. Finally, to help protect players, they have also provided helpful information on the dangers of addiction.
🗞 Latest Gambling News
Mega Moolah Jackpot Payout Makes History: First Payout of 2020

Apr 8, 2020

Mega Moolah Jackpot: A Chance To Win £11 Million+

Mar 5, 2020

Upcoming IGT slots (coming soon)

Mar 3, 2020

NetEnt Launches Exciting Community Jackpot System: Starburst Power Pots

Feb 28, 2020
There are 216 others news