From TV shows to mega jackpot slot games
Aug 31, 2016
At LadyLucks we want to provide every game possible for the players. From the traditional casino games such as blackjack and roulette, to a host of slots and even bingo, you can find it all. Here we will be looking at our extensive range of slots; this includes HD games, many themed slots and of course jackpot games with the big money prizes – all for you to play. Enjoy!
What you will find on this page :
hide
Play your favourites
As mentioned, when it comes to our slots you can find some very well-known named games.
Love Family Guy? Well we have our very own slot inspired by the Griffins that will keep you laughing and entertained as you try and seek the spins.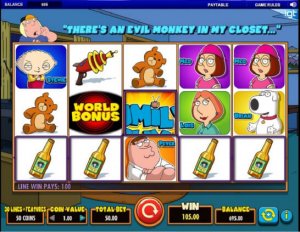 If you aren't after the light hearted fun of Family Guy, then mixing it with Holmes and Watson maybe up your street on our very own Sherlock Holmes slot. Help them catch the criminals and your balance will be suitably rewarded!
That's not all, you may not admit it to all your friends, but I'm sure everyone loves a bit of TOWIE, and you won't be surprised to know that The Only Way is Slots is based on the Essex show.
Play in HD
When it comes to the slots, playing in HD can make everything that little bit better, the bright lights, the high quality images and the clear sounds make the experience fantastic.
Thankfully at LadyLucks we have many slots available in HD, including;
– Egyptian Dreams
– Goldify
– Fizz Factory
– Mayan Moola
– Pots O Plenty
– Way of the Slot
– Warzone
– Reindeer Readies
More than enough for you to play with. Check them out!
Win big with Mega Jackpots
Whilst having themed games and HD graphics are superb features of the LadyLucks slot experience, we all know why you are here, and what your aim is when you play the slots – to win!
Of course, you want to land the jackpots, take home the prizes and get that winning feeling.
Well, when it comes to the slots, some are more generous than others, and none more so than our Mega Jackpot slots.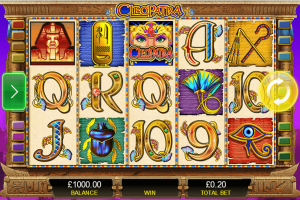 Siberian Storm is one of the games that will allow you to benefit from a huge win, and it has 720 ways to win anyway.
Cleopatra is another Mega Jackpot where you can win 10,000x your bet!
You simply have to check them out.
So, there you have it, a little taster of what is in store when you hit the slots at LadyLucks. Free spins, bonuses and prizes are taken for granted. You can add your favourite TV shows, HD graphics and huge mega jackpots to the reasons why you should play on our slots. Check them out and good luck!