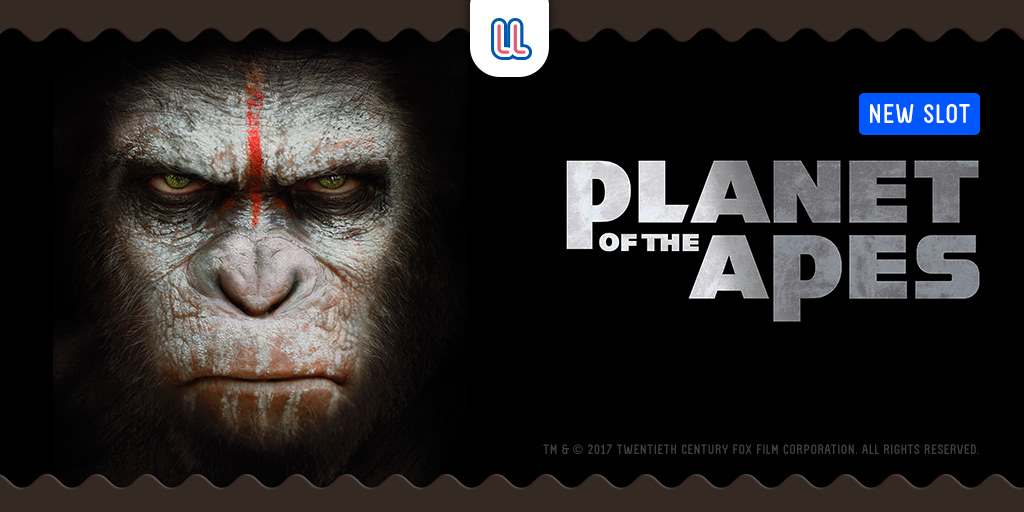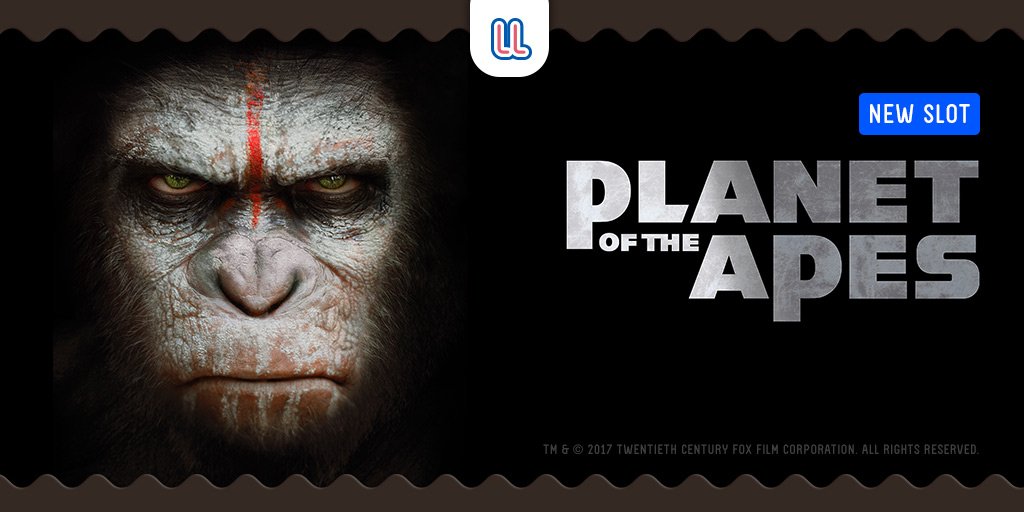 Can you beat the apes?
Nov 3, 2017
The epic battle between the apes and the humans has finally come to a head in this ferocious ten-reel portrayal of the fight. Based on Rise of the Planet of the Apes and Dawn of the Planet of the Apes, NetEnt tell the story of the ape army's vicious leader, Caesar, as the war shapes the path of his life.
The ten reels of this slot are split into two sets of five, with a total of 40 paylines (20 per side). The background aims to make a clear divide between the two phases of Caesar's life, with the warmth of the Rise side depicting his early years and Dawn's darkness foreshadowing the battle to come, while the dramatic soundtrack quickens your pulse and gets you prepared for the fight. Collecting three scatters on each side will trigger the extra spins: ten, in Rise's case, where any wilds that fall are collected and then added to the reels upon the last spin. The Dawn extra spins use multipliers, extra wilds and additonal extra spin symbols to activate a meter that fills up during the round and unlocks a feature once it's full.
The Rise bonus feature will award you a coin win for every human and ape that lands on the reels, as will the Dawn bonus feature, which transforms the apes and humans into the same symbol if the Dawn bonus symbol lands on the last reel.
Don't miss the stacked wilds, appearing on Rise and then duplicating onto Dawn, and look out for the Dual feature, which occurs randomly before a spin. In this feature, one symbol is selected for each reel set and sticks if it lands on the correct one. If it happens to land on the other set, it will be transferred to the corresponding spot on the right set.
Do you have what it takes to enter the fray and save the humans from destruction? Gather your courage and play Planet of the Apes!
🗞 Latest Gambling News
Mega Moolah Jackpot Payout Makes History: First Payout of 2020

Apr 8, 2020

Mega Moolah Jackpot: A Chance To Win £11 Million+

Mar 5, 2020

Upcoming IGT slots (coming soon)

Mar 3, 2020

NetEnt Launches Exciting Community Jackpot System: Starburst Power Pots

Feb 28, 2020
There are 216 others news