Here at LadyLucks we have a range of games available, from the traditional casino games like roulette and blackjack, as well as bingo if you are feeling lucky! As well as that, we have an impressive range of slots and we will be looking at one game in particular – Bubble Craze. It's an entertaining game and what's more, it gives you the chance to leave with some big prizes.
What Bubble Craze about?
Bubble Craze is a lot different to your average slot and that variation is what makes Bubble Craze stand out. Instead of the usual reels that you will see spinning round, a spin here will see bubbles rise to the top of the screen eventually settling at the top. From there you match combinations and this is how wins are determined.
Like regular slots, if you have winning combinations you will win, and the winning combinations come in the form of matching bubbles next to each other. You need a minimum of four in order to win and there are 19 matching bubbles out there. When you spin again, the initial bubbles will pop and the new ones will rise, and this repeats.
If you're not sure what wins what, there is a paytable that outlines the worth of each combination and how much that will add to your pot, as well as the value of the bonuses.
Make the bonuses count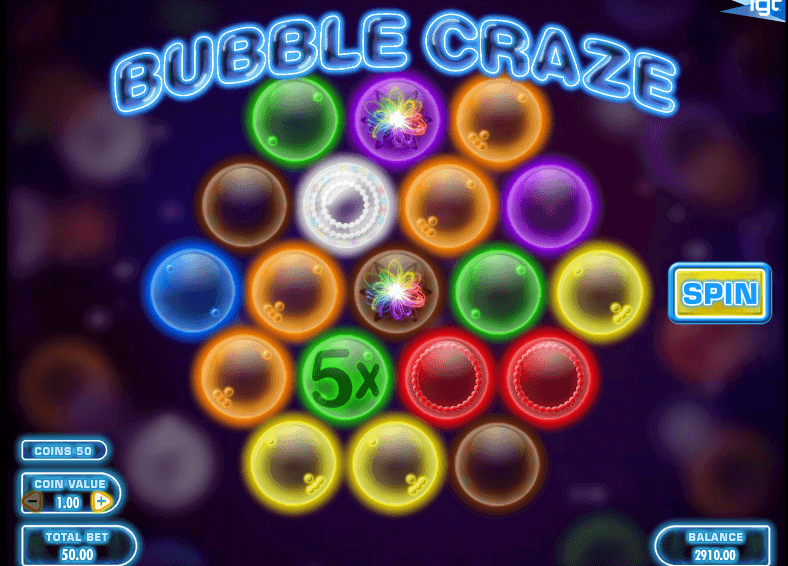 As much as the unique feature of this game will appeal, we all know the reasons you play any game at the casino – to win some money!
Well, thankfully for you, this slot is one of the best for boosting your funds, primarily for the bonuses that are on offer.
Firstly, there is the multiplier bubble, which will increase your wins by 2x or 5x, so it really can make a big difference.
Another bonus comes via the transform bonus, which transforms adjacent bubbles to the same colour which again will give you bigger wins.
If that wasn't enough, three bonus bubbles will give you five free spins, but what's more – every spin is a winner! Yep, you will be guaranteed a win in some capacity from your five free spins and there are more multipliers and transformers up for grabs too.
So what're you waiting for? Get involved and check out LadyLucks to play Bubble Craze. It offers a bit of variation to your average slots, but more notably, players will have many ways to win. So take advantage of the generosity and whether it's multiplying your winnings or nabbing the free spins, make sure you leave Bubble Craze with a bigger balance. Good luck!